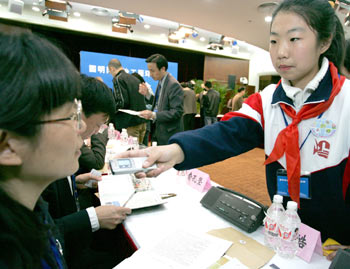 From China Daily Online:
A right royal row over a once royal park has led to China's first public hearing related to the environment and highlighted the country's water shortage problem.

Beijing's Old Summer Palace, or Yuanmingyuan Park, which was burned down in 1860 by British and French troops and further destroyed in 1900 by the allied army of eight foreign countries, is considered an historical relic. But it has been in the spotlight recently because of a very modern crisis – a 30 million yuan (US$3.6 million) project, now largely completed but never sanctioned by the environment authorities, to cover the park's lake beds with plastic sheets.