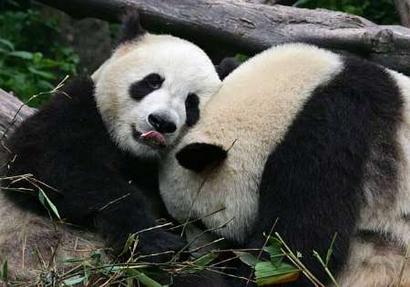 From Xinhua via China Daily:
The Wolong Giant Panda Nature Reserve in southwest China's Sichuan Province has been fully covered by a regional telecom network based on Intel's Centrino mobile technology, said Wu Haishan, PR manager of Intel's Chengdu business office.

Wu said the regional telcom network covers the administrative office building of Wolong Giant Panda Nature Reserve, a giant panda museum, and China Conservation and Research Center for Giant Pandas (CCRCGP), the open-air habitat for the endangered species.

With the broadband network, researchers are able to process real-time data on the pandas, including photos and video signals, around the clock at any given corner of the nature reserve, or observe giant panda cubs on a daily basis without having to step out of their offices, according to Wu.