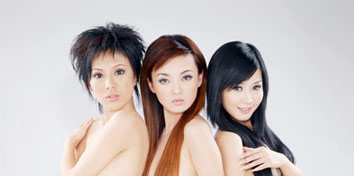 From Reuters via China Daily:
A Chinese TV presenter issued a public apology after posing topless with two other women in hospital advertisements for women's health, the Beijing News said on Tuesday.

Chen Dan, a presenter on Changsha TV's "Women's channel" in the central province of Hunan, drew fire from Internet chat-rooms and station bosses after her "Clever Girls Love Themselves More" advertisement appeared at bus stops and on billboards in Hunan's capital, Changsha. [Full Text]
More related news via CDT. See also TV Hostess Suspended After Posing in Nud* Ad by Non-violent Resistance blog.